Hi everyone,
After talking with Bob (reneuend) by email, I thought a lot... and decided that it was time for me to suggest a new AM game to you. It's been a long time after all since I made my last real AM game (Myha).
I would like to work on a new game with you from time to time BUT only as an author/producer/publisher. I don't have the time to get involved in the development a lot, so we'll have to build a team that can handle the creation process.
I can put a many efforts and energy in this project if you believe in it, and if enough people are motivated.
For that we'd need to work on a demo first, a prototype, in order to see what we can do.
If you are interested in this project and want to get involved, we need at least:
- 1 graphic designer to create the visuals of the game (1st person, like ASA)
- 1 programmer to use AM and make the game
- someone for the ideas and puzzles (can be the same 2 people than above)
A team of 2 people (+ me) seems nice. However we will need to be serious in our work and to make sure that we have enough free time.
I have already a very good soundtrack available, remixed by artist Python Blue (to be published soon).
What I can do to help the project:
- coach, bring motivation and accompany the team
- help with the 3d renders, compositing and visual improvements of the final scenes (I won't participate in the modeling/texturing)
- make animated cutscenes (opening, ending, other)
- help to find ideas, write the story with you, and participate to the creation of the puzzles
- communicate on the game "as part of the Black Cube series"
The project:
I suggest that we recreate from scratch my game
Kel Leda
, initially started for the Adventure Jam 2017 (try demo here:
https://the-icehouse.itch.io/kelleda
)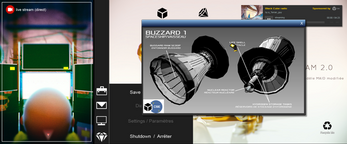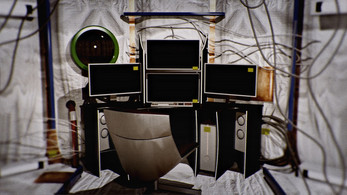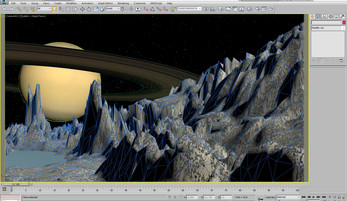 When we have chosen the graphic designer for the game, he will work with the rest of the team to recreate the scenes in his own style. The programmer will assemble the first scenes in AM, and thus we will make a demo prototype. From this prototype we will be able to see how fast we go, if the quality is good enough, if we are all happy to participate... and if we can continue the project! And if yes, we will be able to decide if it can be a commercial release, or if we just do it for the fun and release a free game in order to promote the AM engine.
We will have to change/remake everything from my original game. We can keep the opening movie and a few things, but we shouldn't focus on recreating what was done so far. We need to redo it from scratch!!
What do you think? Anyone interested?