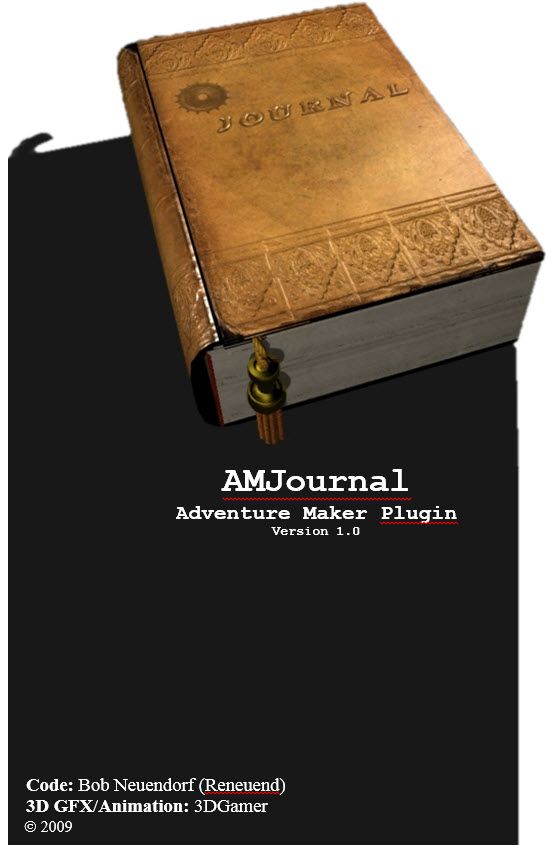 ?Give your players the power to take real-time notes in your game!?
Brought to you by Reneuend & 3DGamer
Coming Soon!

Windows7 compatibility
Purpose:
The AMJournal plugin gives a game player the quick and easy ability to record his or her own notes as they gather important information throughout their game play. The AMJournal not only allows the player to record text but also to insert images that they acquire as they go along in the game.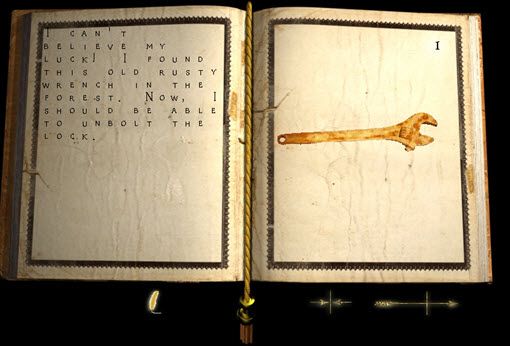 Because AMJournal plugin uses graphical images on which the text and inventory images are displayed, the journal can be customized within your game to take on a natural look that blends in with the aesthetics of your game design.
You have full control on presentation:
-Change out the background to a notepad, computer screen, even a cave wall?whatever your game calls for when you want to display text in a scene.
-Change the icons as well to fit the genre of your game.
-You can even change the fonts!
Easy to use: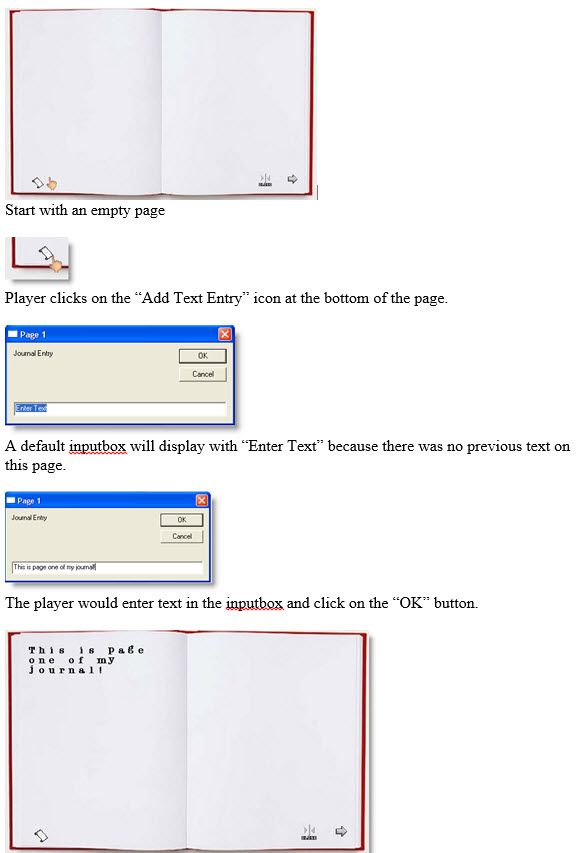 In it?s simplest form you can use the Journal Page plugin on each frame you wish to have as a journal page. Then just add a hotspot on each of these pages to launch an inputbox (details are explained in the manual).
The slightly more advanced version gives you a one frame journal that has unlimited number of pages that are dynamically generated. The included demos are specifically designed around this method.
Features:
AMJournal Inventory Icons
Drag-n-Drop Quill icon to Journal icon.
Opens a new journal page for text entry.
Drag-n-Drop Magnifying Glass icon to
Journal icon.

Opens journal to first page.

Drag-n-Drop an object icon to Journal icon.
Opens a new journal page with the object image displayed.
Features inside the journal frame:
Turn to the previous page
Edit the text for this page

Close the journal and return to the game
Turn to the next page
Journal Open:
Drag-n-Drop an object icon to the journal page on the right and an image will be added. You can drop another object icon on an existing image to replace it.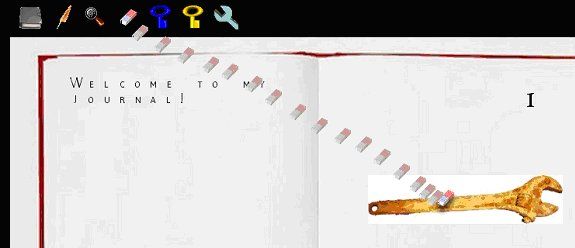 Journal Erase Image:
Drag-n-Drop the eraser icon onto the image on the journal page and the image will be removed.
Included in the AMJournal Plugin Package:
- AMJournal Plugin files
- 4 Demo files using 3DGamer?s amazing 3D Journal images and animation
- files for building a journal
- 5 Image Character Sets
- 46+ page manual
- Quick Code Set Up text file
The Plugin is free for you to use, but please read the disclaimer in the manual and EULA during installation.
Downloads
http://www.hickchickgames.net/downloads/AMJournal%20Plugin%20Ver1_0.zip
Alternative link:
http://www.adventuremaker.mysterys-game ... Ver1_0.zip
Plugin, Manual, Journal Files:
AMJournal_Plugin_Ver1_0.zip
Demo Projects
AMJ_-_Ye_Olde_-_Brless6400.zip
AMJ_-_Ye_Olde_-_Brless8000.zip
AMJ_-_Ye_Olde_-_Brded640x0.zip
AMJ_-_Ye_Olde_-_Brded800x0.zip